---------- Forwarded message ---------
From:
The Gideons International
<tgi@gideons.org>
Date: Fri, Mar 29, 2019 at 7:20 PM
Subject: See how your partnership is touching lives with the Gospel.
To: Gehman Mennonite Church <
info@gehmanmennonitechurch.org
>
See how your partnership made a difference, as Gideons shared God's Word in Ghana.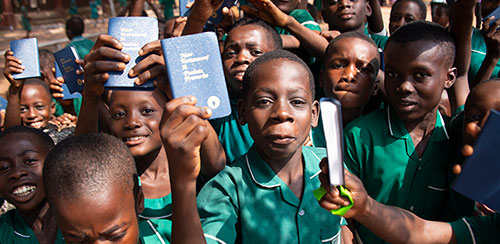 Open Doors and Hearts in Ghana
Your partnership made a difference as Gideons came together for a Scripture outreach event in Ghana. Forty-four churches in this West African country opened their doors for Gideons to share how God is working through The Gideons International. Read how hearts in Ghana were open to receiving God's Word.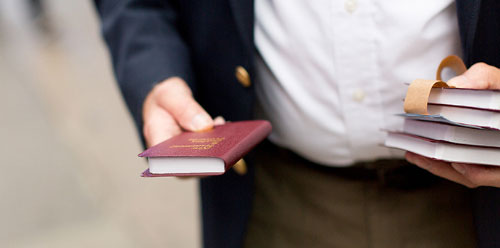 A Portrait of Faithfulness and Generosity
D.D. Davis was a successful businessman who served as a Gideon in Ohio. Read how his passion for carrying out the Great Commission helped him to make an impact both locally and globally.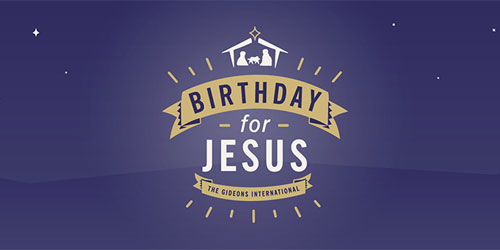 990 Churches Celebrate a
Birthday for Jesus
This past Christmas, 990 churches partnered with The Gideons International in "Birthday for Jesus," an opportunity for congregations to honor the Savior's birth by providing God's Word to the lost.
By the Lord's provision, churches generously supplied hundreds of thousands of Scriptures through Birthday for Jesus to reach people with the Gospel.

Would you like to find out how your church can celebrate
Birthday for Jesus this coming Christmas? Please send an email today to Sam Siple, ssiple@gideons.org.
Donate with Confidence

The Gideons International is an accredited member of the
Evangelical Council for Financial Accountability (ECFA).
P.O. Box 140800 | Nashville, TN 37214-0800
1-888-732-9673|gideons.org|UNSUBSCRIBE