---------- Forwarded message ---------
From:
PA Family Institute
<mail@pafamily.org>
Date: Fri, Jan 3, 2020 at 12:37 PM
Subject: 3 Sad Realities in PA...and 3 Reasons for Hope!
To: Kelly Horning <
philandkelly@gmail.com
>

New state report on abortion highlights the need to step up pro-life action in Pennsylvania.
The Pennsylvania Department of Health just released their latest "Abortion Statistics" report that totals the number of abortions that happened in our state in 2018. Here's a look into the report:
Over 30,000 abortions (and this latest report shows a 1 percent increase from the previous year).
Over 450 abortions after 20 weeks in pregnancy. (These abortions could have been prevented had Governor Tom Wolf not

vetoed

legislation that passed the General Assembly in 2017).
Over 12,000 abortions (41 percent) being chemical abortions (up from 38 percent in 2017). This increase emphasizes the need for our state officials to ensure that abortion businesses like Planned Parenthood are not permitted to sell more chemical abortions through telemed or "webcam abortions" -

click here to contact your State Senator

.
Despite this sad reality of abortion here in Pennsylvania, there are signs of hope in seeing life protected here in our state: 
Nine abortions clinics have closed in PA since 2012. That's

over one-third

of abortion clinics shutting their doors.
In the last ten years, abortions are down annually by over 8,000 babies! That's a nearly 22 percent drop in abortions statewide.

16 Planned Parenthood clinics, including one that performed surgical abortions on-site, have closed in the last ten years!
Right now, there are lobbyists in Harrisburg - and some elected officials - who are actively pushing for opening Pennsylvania up to abortion without restriction, for any reason, through all nine months of pregnancy. Who will push back against the extreme abortion lobby to protect life? 
That's why your partnership with us is so important. Pennsylvania Family Institute is here to help amplify your pro-life voice in Harrisburg and throughout the Commonwealth. And one big way you can partner with us for protecting life is by joining thousands in attending the first-ever Pennsylvania March for Life, Monday, May 18, 2020 at the PA State Capitol in Harrisburg. For details:
Website: PaMarchForLife.org 
Text: PAMFL to 73075 to sign-up. 
Call: 717-545-0600 for more.

Find a bus from Pennsylvania for the National March for Life.
Later this month is the largest pro-life display in the world - the National March for Life in Washington, D.C on Friday, January 24th. The March for Life organization is partnering with us in our PA March for Life in May, and we certainly want to help be a part of their national march as well.
Thanks to so many churches and concerned individuals across Pennsylvania, there are many buses scheduled to attend the national march. To find a bus near you, click here for the full bus list.
If you know of a bus that is not on this list, please contact Caleb with location and contact information: csteindel@pafamily.org or 717-545-0600.

Independence Law Center shows support for Louisiana's pro-life law now being challenged at the US Supreme Court
The Independence Law Center filed a friend-of-the-court brief this week with the United States Supreme Court in support of a pro-life law from Louisiana, a law that will now have national implications once the court ruling comes down. The case, June Medical Services, LLC v. Gee, involves the current Louisiana law that requires doctors performing abortions to get admitting privileges with a local hospital.
This will be the first case dealing with abortion that will be heard by Justices Neil Gorsuch and Brett Kavanaugh. Please pray for the outcome of this case. And thank you for your partnership with PA Family Institute that makes efforts like the Independence Law Center's brief possible.
"A Life-Changing Experience!" - City on the Hill - July 19-25, 2020
We are now accepting applications for this life-changing Biblical worldview and leadership conference for high school students: City on the Hill 2020! A project of the Pennsylvania Family Institute, we look forward to our 20th annual City on the Hill this summer, something over 600 students have now experienced!
Application: Click here to download
More information: pafamily.org/coth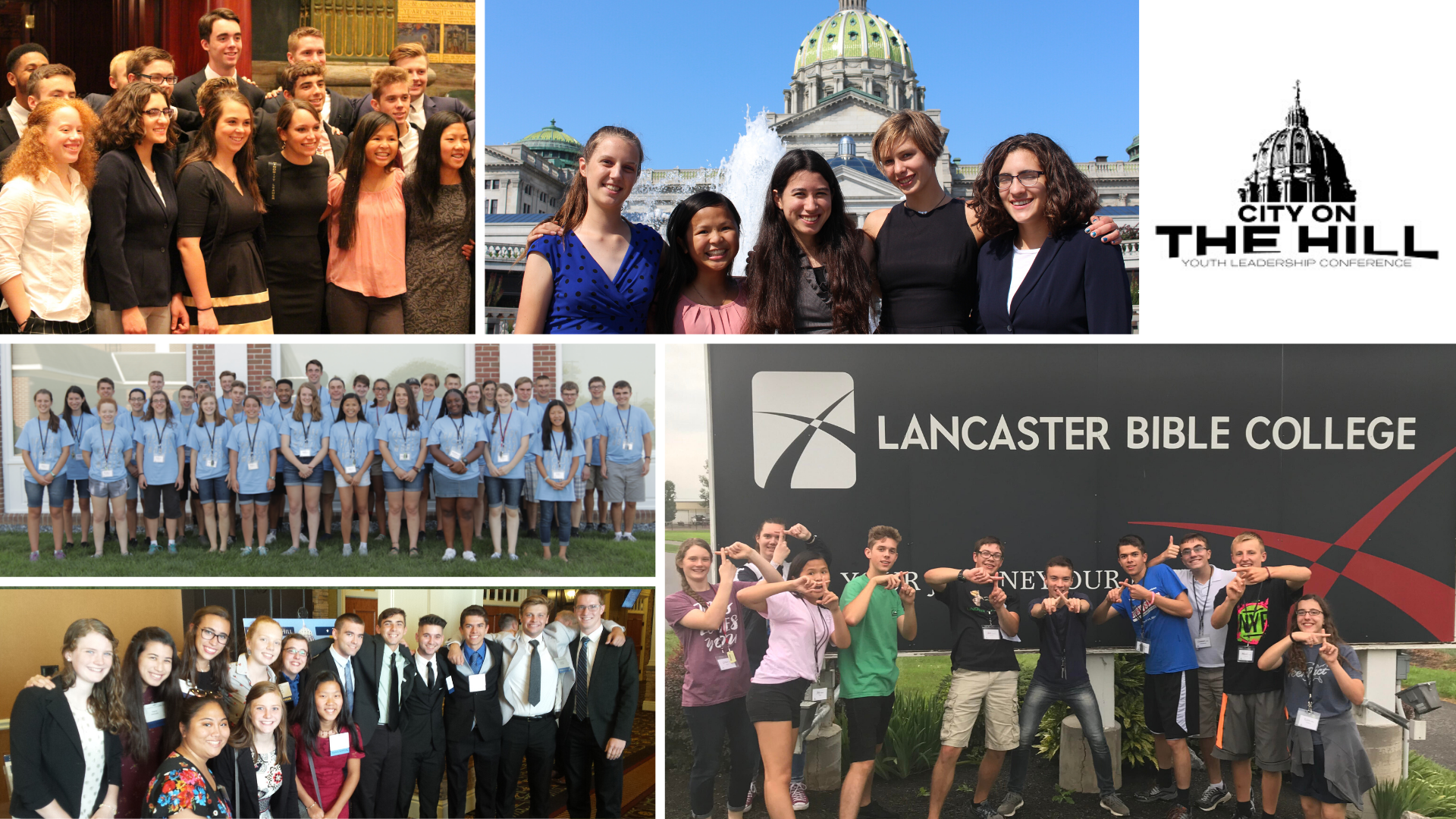 Mark your calendars
Tuesday, January 14 - Special Election for State Senate District 48 (Lebanon County, parts of Dauphin and York Counties). Look for our Voter Guide coming soon.
Sunday, January 19 - Sanctity of Human Life Sunday.
Friday, January 24 - National March for Life in Washington, D.C.
Tuesday, April 28 - Primary Election
Monday, May 18 - First-ever Pennsylvania March for Life. Details: PAMarchForLife.org.
July 19-25 - 20th annual City on the Hill Youth Leadership and Worldview Conference for high school students. Details: pafamily.org/coth
Pennsylvania Family Institute
23 N Front St  | Harrisburg, Pennsylvania 17101
(717) 545-0600 | mail@pafamily.org